In going with a metallic "color" scheme for my grandmother's birthday party I was using
these
images
for inspiration. I found them on
Pinterest
.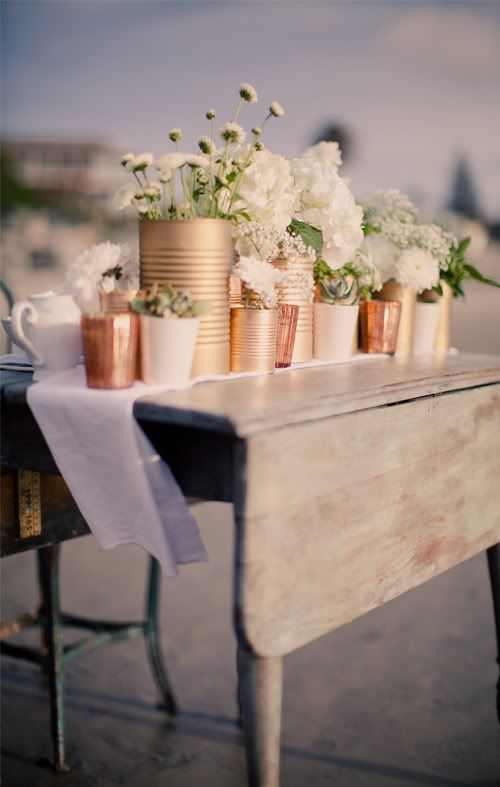 After many hours spent crouching in my garage spray painting, and folding & taping till my fingers hurt, here are my versions of the shiny tin can flower vases and the paper rosette photo backdrops.
My sister borrowed some silk flowers and put together the arrangements (with help from her 9yo). I like the look of fresh flowers in the inspiration image, but this was SO much easier on the day of the party.

You can see that I needed about 50% more rosettes, but I love the coverings for the centers. I bought packs of paper doilies at Walmart (30 for 97 cents) and spray painted them in my metallic colors. The rosettes will look fab on my dining room walls for Thanksgiving, and maybe even permanently. That last shot is my family (sans the 7yo boy) with my sweet grandmother.